1

[GUIDE] How to force NextDNS use the fastest edge server
I noticed that there are many threads are about the routing issues.
We have found a solution for this, the original post is here. (If you can read Chinese)
1. There is a function called Re-Write in Settings tab,
2. Go to https://ping.nextdns.io to find out the fastest and the second fastest server near you. In my case the fastest server is estnoc-tpe.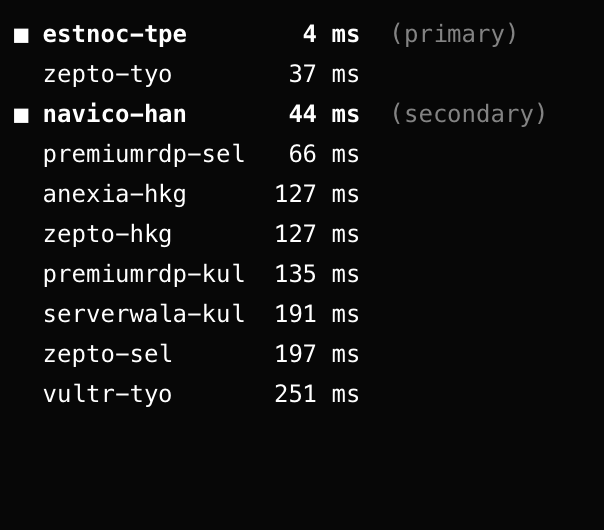 3. Add the following 2 entry in re-write list, the answer should be vary by cases.
The answer format is: ipv4-xxxxxx-xxx-1.edge.nextdns.io
Domain: ipv4-anycast.dns1.nextdns.io
Answer: ipv4-estnoc-tpe-1.edge.nextdns.io
Entry: ipv4-anycast.dns2.nextdns.io
Answer: ipv4-navico-han-1.edge.nextdns.io
Hope this helps