0
How to use NextDNS with Brave browser in Android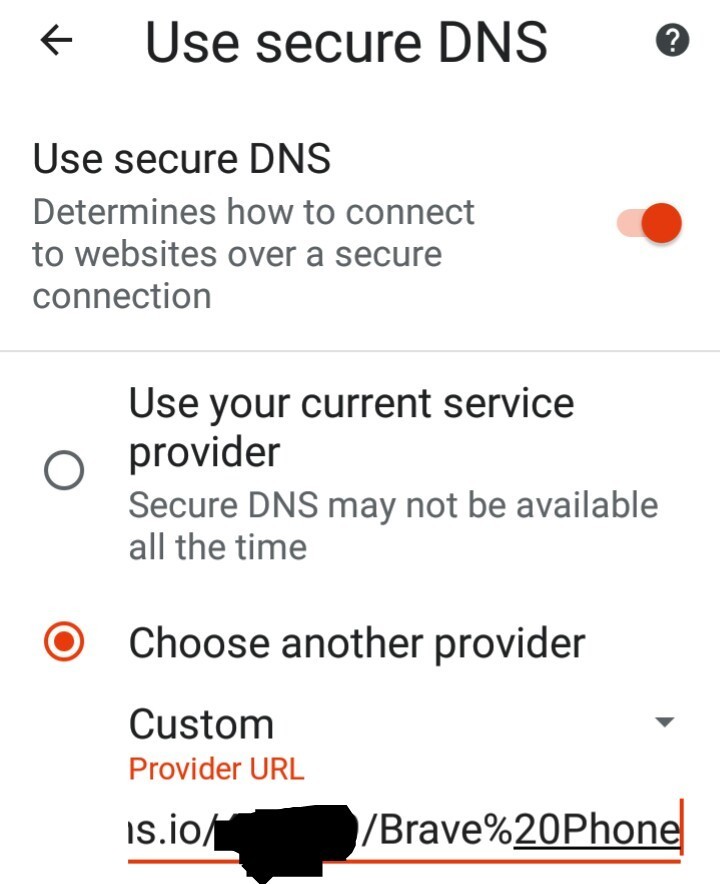 This is kind of basic but maybe someone will need it.
Brave is a privacy oriented browser. It has some interesting features including device fingerprint protection. I use it (less this days) together with Tor browser(more) and Firefox(my second choice).
It has the option to set up and use your NextDNS for browsing even if you don't use NextDNS app, or any other app for DNS. I personally don't recommend doing this (or only this), it would be good for browsing the web but all the other apps and the OS will run wild.
Settings - Advanced - Privacy and security - Use secure DNS - Choose another provider - Custom - Copy the link for the DNS-over-Https from the Setup tab from your NextDNS profile you want to use.
If you are already using an app or you set up Privat DNS you can either check the option "Use your current service provider" or just to make sure put the same NextDNS profile in "Custom".
All the default included options, including NextDNS, are just encrypted public DNS. Even if you select the NextDNS option it will not use your Lists/Settings and will not appear into your logs.
*Optional
-If you want to identify your device  add the desired name at the end, use %20 for space if needed.
-If you want you can even create a new profile just for this, in case you want to use some different lists, settings. Doing so you can have different behavior compared to other browser from the same device.
You choose what is best for you.